AIIDE 2019 Schedule
Workshop Days, October 8-9
All workshops and tutorials will be held in the Bill Moore Student Success Center.
Main Conference, October 10-12
On Thursday, October 10th, the main conference program will be held in the Georgia Tech Hotel and Conference Center, Salon IV-VI, 2nd Floor.
On Friday-Saturday, October 11-12th, the main conference program will be held in the Bill Moore Student Success Center, Press Room A/B (floor 2R).
Keynote Speakers
Kate Compton (October 10)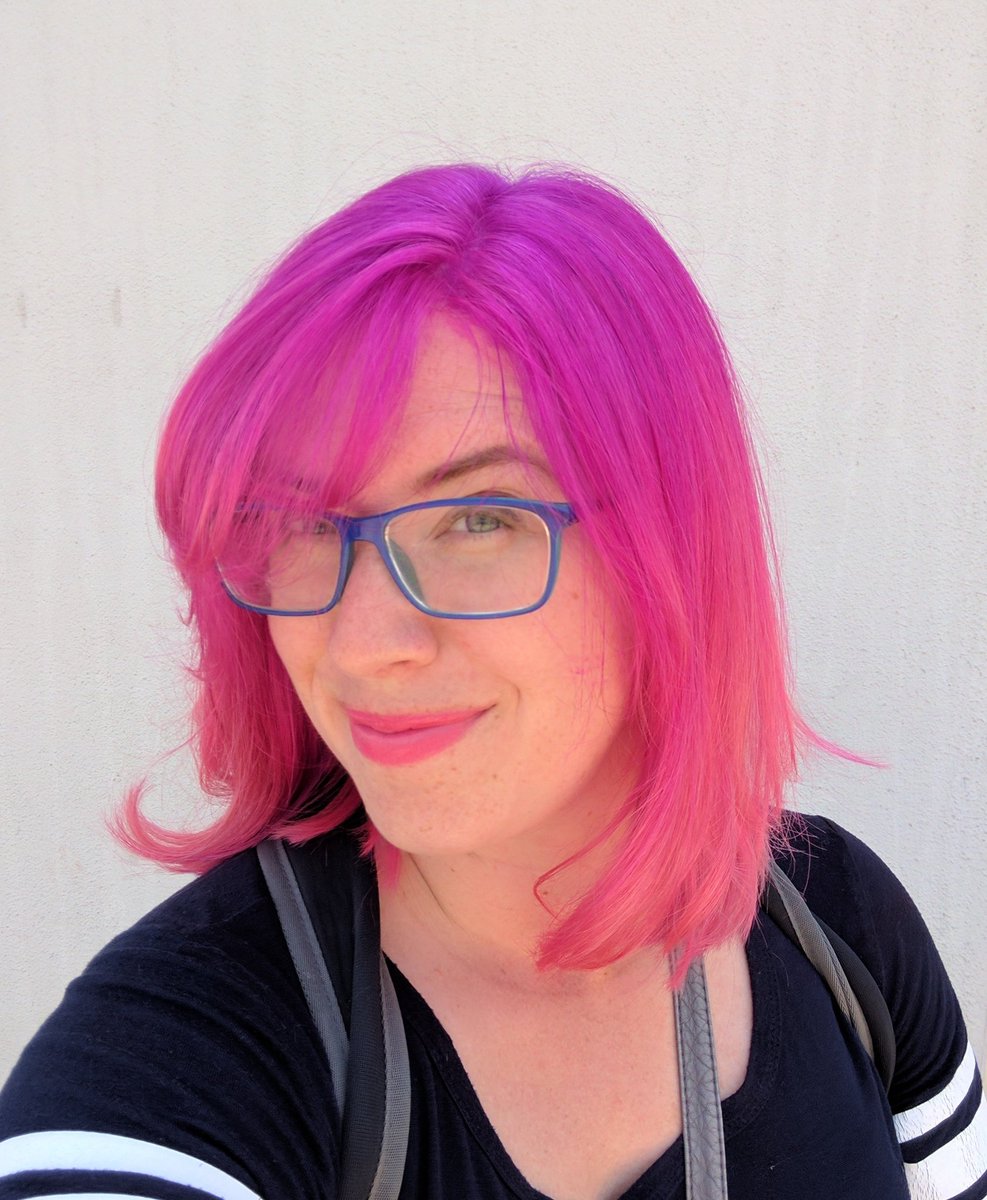 Casual Creators: Powering Up Creativity with AI
Entertainment software may feature bosses to beat or puzzles to overcome, but increasingly users are turning to apps and games to express their creativity as well. What does it mean to make software for casual creativity, and how can AI and procedural generation support creative users? What would an "AI Bob Ross" look like, anyway?
Dr Kate Compton (galaxykate) is a long-time generative artist, inventor, and programmer. She wrote the first paper on procedural platformer levels, generated the planets for Spore, created the language Tracery, and invented an early phone-based AR system. She currently works as an open-source researcher developing the next directions for Tracery and creative chatbots. Her mission is to design artificial intelligence to augment human creativity, and to create tools that brings AI into the hands of poets, artists, kids, and weirdos.
Ayanna Howard (October 11)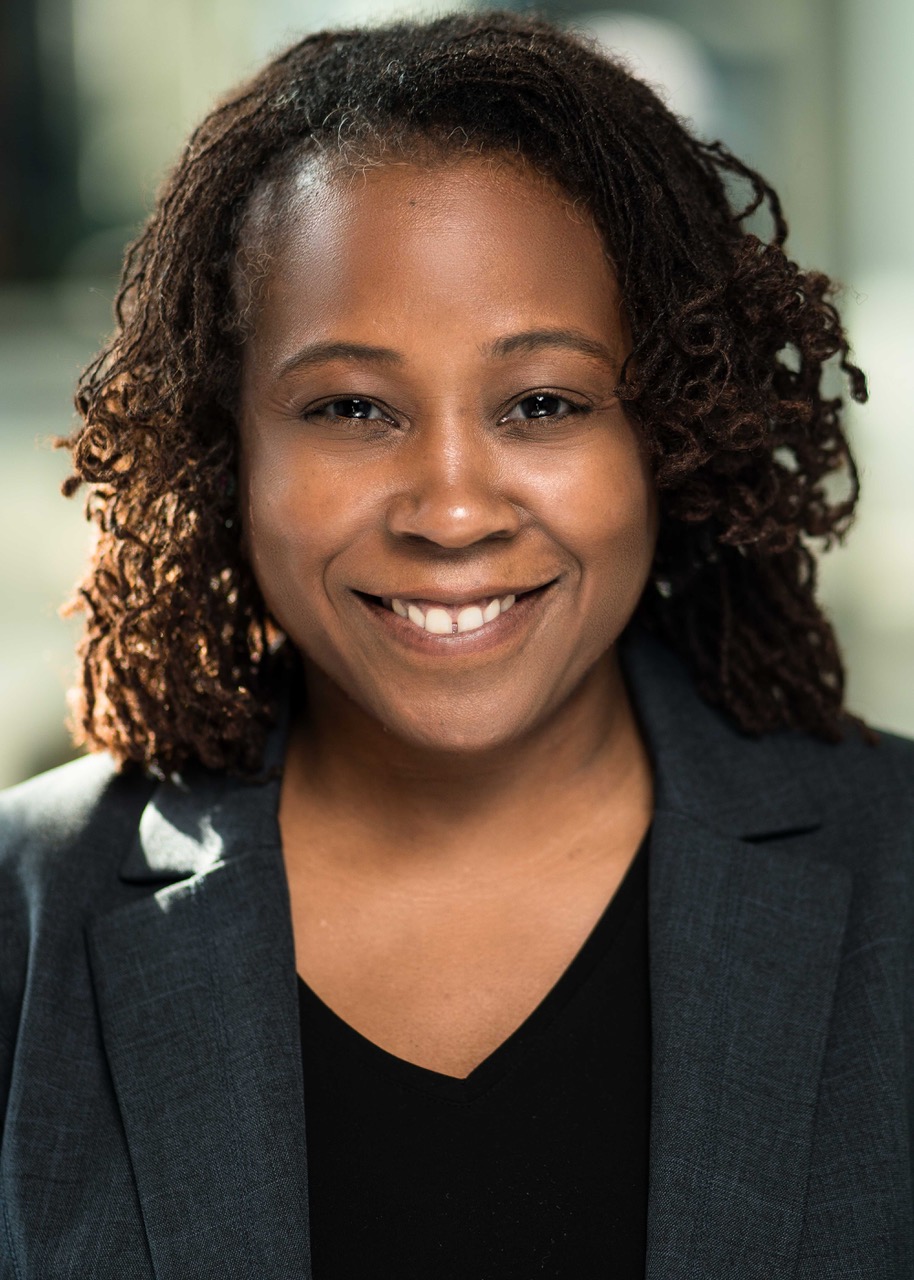 Engaging Children in Play Therapy through Social Robots and Serious Games
There are an estimated 150 million children worldwide living with a disability. For many of these children, physical therapy is provided as a mechanism to support the child's academic, developmental, and functional goals from birth and beyond. With the recent advances in serious games, interventions using robots is now ideally positioned to make an impact in this domain. There are numerous challenges though that still must be addressed. In this talk, I will discuss these challenges as well as our research involving robots and gamified therapy designed to address real-life developmental goals for children with special needs.
Ayanna Howard, Ph.D. is Professor and Chair of the School of Interactive Computing at the Georgia Institute of Technology. Dr. Howard's research focuses on robotics, artificial intelligence, and assistive technologies, which has resulted in over 250 peer-reviewed publications. Her accomplishments include highlights in USA Today, Upscale, and TIME Magazine, as well as being recognized as one of the 23 most powerful women engineers in the world by Business Insider and one of the Top 50 U.S. Women in Tech by Forbes. Prior to Georgia Tech, Dr. Howard was a senior robotics researcher and a deputy manager at NASA's JPL.
Geoff Engelstein (October 12)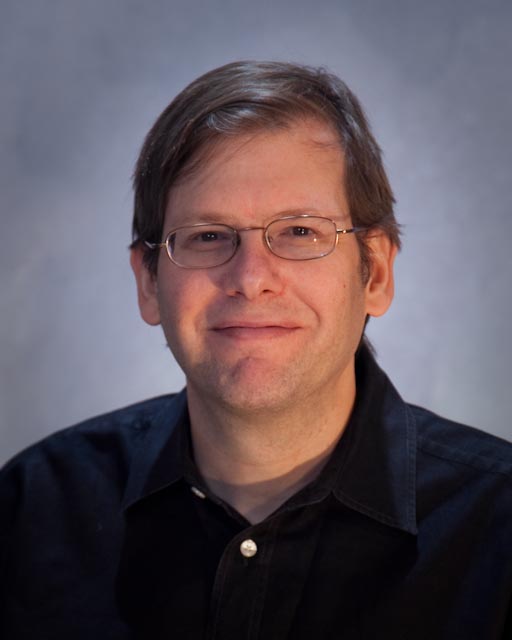 Intelligent Cardboard: Implementing AI in a Board Game
Cooperative games, where all players work together as a team, and solo games have become increasingly popular in the board game community. Many of these require the players to defeat rules-based opponents. Implementing Artificial Intelligence for these opponents is a particular challenge in tabletop games, as players need to execute the steps to determine what moves will be made. The limitations of complexity, component count, and player engagement create serious restrictions on the design of these automatons. This presentation will survey the history of these opponents since the 1960's, and how clever design has enabled increasingly robust AI's that are capable of challenging and surprising human players.
Geoff Engelstein is an award-winning tabletop game designer, whose titles include Space Cadets, The Fog of War, Pit Crew, and The Expanse. He is also a noted podcaster. Since 2007 he has been a contributor to the Dice Tower, the leading table-top game podcast, with a series on the math, science, and psychology of games. He has also hosted Ludology a weekly podcast on game design since 2011, and recently published two books: GameTek and Building Blocks of Tabletop Game Design. He teaches Board Game Design at the NYU Game Center.
Technical Program
Paper Session 1: Game Design
Session Chair: Ian Horswill
Full Paper: Is Your Game Generator Working? Evaluating Gemini, a Purposeful Generator, Joseph Osborn, Melanie Dickinson, Barrett Anderson, Adam Summerville, Jill Denner, David Torres, Noah Wardrip-Fruin and Michael Mateas
Full Paper: Levels from Sketches with Example-Driven Binary Space Partition, Sam Snodgrass
Full Paper: Evaluating AI-Based Games Through Retellings, Max Kreminski, Ben Samuel, Edward Melcer and Noah Wardrip-Fruin
DC Paper: How Actors Can Animate Game Characters: Integrating Performance Theory in the Emotion Model of a Game Character, Sheldon Schiffer
DC Paper: Towards More Believable Characters Using Personality and Emotion, Alireza Shirvani
Paper Session 2: Search & Planning
Session Chair: Florian Richoux
Full Paper: Pathfinding and Abstraction With Terrain Costs, Nathan Sturtevant, Devon Sigurdson, Bjorn Taylor and Tim Gibson
Full Paper: Guiding Monte Carlo Tree Search by Scripts in Real-Time Strategy Games, Zuozhi Yang and Santiago Ontañón
Full Paper: Analysis of Statistical Forward Planning Methods in Pommerman, Diego Perez Liebana, Raluca Gaina, Olve Drageset, Ercument Ilhan, Martin Balla and Simon Lucas: Artifact Evaluated
DC Paper: Learning Strategies for Real-Time Strategy Games with Genetic Programming, Julian Mariño
Paper Session 3: Reinforcement Learning
Session Chair: Nathan Sturtevant
Full Paper: Macro Action Selection with Deep Reinforcement Learning in StarCraft, Sijia Xu, Hongyu Kuang, Zhuang Zhi, Renjie Hu, Yang Liu and Huyang Sun
Full Paper: Agent Modeling as Auxiliary Task for Deep Reinforcement Learning, Pablo Hernandez-Leal, Bilal Kartal and Matthew E. Taylor
Full Paper: Terminal Prediction as an Auxiliary Task for Deep Reinforcement Learning, Bilal Kartal, Pablo Hernandez-Leal and Matthew E. Taylor
DC Paper: Standardizing the Evaluation of Digital Managers for Better Interactive Experiences, Giulio Mori
Paper Session 4: Learning in Games
Session Chair: Chris Martens
Full Paper: "Superstition'" in the Network: Deep Reinforcement Learning Plays Deceptive Games, Philip Bontrager, Ahmed Khalifa, Damien Anderson, Matthew Stephenson, Christoph Salge and Julian Togelius
Full Paper: Learning to Semantically Choreograph Charts for Rhythm Action Games, Zhiyu Lin, Mark Riedl and Kyle Xiao: Artifact Evaluated
Full Paper: On Hard Exploration for Reinforcement Learning:a Case Study in Pommerman, Chao Gao, Bilal Kartal, Pablo Hernandez Leal and Matthew Taylor
DC Paper: Towards Usable Level PCG, Eric Lang
DC Paper: Adaptive Game Soundtrack Generation Based on Music Transcription, Munir Makhmutov
Paper Session 5: Computational Narrative
Session Chair: Mark Riedl
Full Paper: Automatic Abstraction and Refinement for Simulations with Adaptive Level of Detail, Michelangelo Diamanti and David Thue
Full Paper: Multi-Agent Narrative Experience Management as Story Graph Pruning, Stephen Ware, Edward Garcia, Alireza Shirvani and Rachelyn Farrell: Artifact Evaluated
Full Paper: Story Quality as a Matter of Perception: Using Word Embeddings to Estimate Cognitive Interest, Morteza Behrooz, Justus Robertson and Arnav Jhala
DC Paper: Interactive Narrative Authoring Using Cognitive Models in Narrative Planning, Rushit Sanghrajka
DC Paper: Creativity Support for Story Construction Play Experiences, Max Kreminski
Poster Papers
Beyond Winning and Losing: Modeling Human Motivations and Behaviors with Vector-Valued Inverse Reinforcement Learning, Baoxiang Wang, Tongfang Sun and Xianjun Sam Zheng
Knowledge-Powered Inference of Crowd Behaviors in Semantically Rich Environments, Xun Zhang, Davide Schaumann, Petros Faloutsos and Mubbasir Kapadia
Cooperation and Codenames: Understanding Natural Language Processing via Codenames, Andrew Kim, Maxim Ruzmaykin, Aaron Truong and Adam Summerville
Action Guidance with MCTS for Deep Reinforcement Learning, Bilal Kartal, Pablo Hernandez-Leal and Matthew E. Taylor
A Study of AI Agent Commitment in One Night Ultimate Werewolf with Human Players, Markus Eger and Chris Martens
SCOPE: Selective Cross-validation Over Parameters for Elo, Alexander Bisberg and Rogelio E. Cardona-Rivera
Augmenting Character Path Planning with Layered Social Influences, Zeyuan Chen and Joshua McCoy
A Structured Analysis of Experience Management Techniques, Giulio Mori, David Thue and Stephan Schiffel
Improving Deep Reinforcement Learning in Minecraft with Action Advice, Spencer Frazier and Mark Riedl
Evaluation of a Recommender System for Assisting Novice Game Designers, Tiago Machado, Daniel Gopstein, Angela Wang, Andy Nealen, Oded Nov and Julian Togelius
A Plan-based Personality Model for Story Characters, Alireza Shirvani and Stephen Ware
Lyra: Simulating Believable Opinionated Virtual Characters, Sasha Azad and Chris Martens
Alignment of Player and Non-Player Character Assertiveness Levels, Antonio Pacheco and Carlos Martinho
Role Identification for Accurate Analysis in Dota 2, Simon Demediuk, Peter York, James Alfred Walker, Anders Drachen and Florian Block
Playable Experiences
Rime Royale: A Guildmaster Simulator, Chris Martens, Claire Christopher and Rook Liu
Playing with SHRDLU, Santiago Ontañón
Human Improvised Theatre Augmented with Artificial Intelligence, Piotr Mirowski and Kory Mathewson
TEDRIC: a Talk Exercise Designer for Realising Improvisational Comedy, Thomas Winters, Kory Mathewson and Shaun Farrugia
Career Mentorship Panel
The Career Mentorship panel is open to all attendees, in which panelists will provide their perspectives on challenges faced by early career researchers and how to address them.
Moderator: Joe Osborn
Panelists: Rogelio Cardona-Rivera, Kate Compton, Chris Martens, Mark Riedl, Anne Sullivan