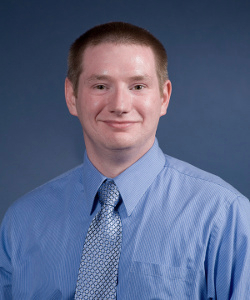 Contact Information
Email: cshue at cs.wpi.edu (PGP Key)
Office: Fuller Labs 236
Office Hours: Walk-ins welcome. Appointments also available.
Schedule: PDF
More details: Contact Page
Bio Snapshot
I received my M.S. and Ph.D. from Indiana University. I then joined (and remain on) the Oak Ridge National Laboratory staff as cyber security research scientist. I am now an Assistant Professor in the Computer Science department at the Worcester Polytechnic Institute.
Teaching Activities
Current or upcoming courses:
Previously taught courses:
Cyber Defense Competition
I am the faculty advisor/coordinator for the WPI Cyber Defense Competition, an extra-curricular event to help students learn more about cyber security issues. The competition will help us choose the WPI team for the Northeast Collegiate Cyber Defense Competition (NECCDC) on March 9-11, 2012.
Research Groups
I am involved in the Applied Logic and Security (ALAS) group and in the Performance Evaluation and Distributed Systems (PEDS) group.
Security Lunch
I am the organizer for the Cyber Security Lunches. In D-term, 2013, the lunches will be on Tuesdays at noon. On March 12, March 19, March 26, April 9, April 16, and April 30, we will be in the Hagglund Room. On April 2 and April 23, we will be in the Chairman's Room.