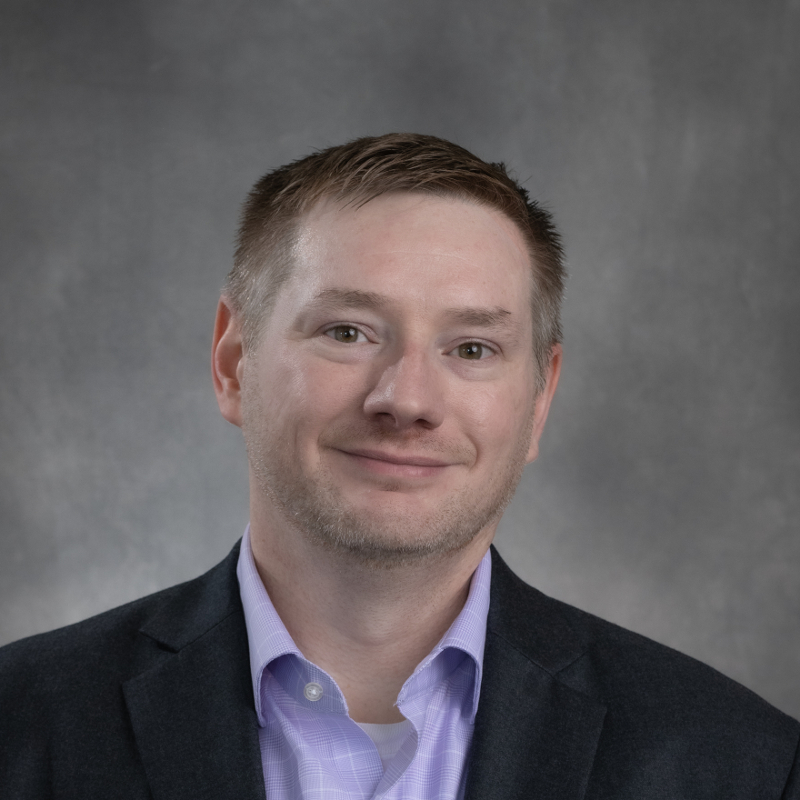 Graduate Researcher Positions
I am actively recruiting for graduate research assistants to join my group. If you are interested in working with me, take a look at my projects and recent publications. Then, send me a note about what topics interested you the most.
Recent News
Brief Biography
I am an Associate Professor in the Computer Science Department and the Cyber Security Program at the Worcester Polytechnic Institute. I am the director of WPI's Scholarship for Service Program, an NSF-funded cyber security scholarship program. Prior to joining WPI, I worked as a Cyber Security Research Scientist in the Cyber and Information Security Research Group at the Oak Ridge National Laboratory. I continue to collaborate with Oak Ridge as a Joint Faculty Appointee. I earned my B.S. in Computer Science from Ohio University in 2004 and my M.S. and Ph.D. in Computer Science from Indiana University in 2006 and 2009, respectively. My research interests are in networking, security, and systems.
Teaching Activities
I am currently on sabbatical leave for the 2017-2018 academic year.
In the 2016-2017 academic year, I taught Network Security (CS 4404) in A term, Operating Systems (CS 3013) in C Term and Advanced Networks (CS 4516) in D term. My teaching materials can be found on my teaching page.
In 2014, I was honored to receive the Romeo L. Moruzzi Young Faculty Award for Innovation in Undergraduate Education for my work in the undegraduate network security course. I am proud to teach at a university that recognizes and is committed to providing a high quality education.
Research and Projects
I am particularly interested in research and technologies that can have a practical impact. As an example, two of the projects I have led, Choreographer and USB-ARM, were among the 8 initial projects selected by the Department of Homeland Security's Transition to Practice Program. According to the DHS, these projects represent "mature technologies that address an existing or imminent cyber security gap in public or private systems that impact national security."
I am always looking for additional research efforts that can have high impact. My projects page describes my ongoing and recent research projects. I am happy to advise graduate students and undergraduate MQP projects that fit in the networking, security, or systems areas.
I am an active member of the Applied Logic and Security (ALAS) research group and the Performance Evaluation and Distributed Systems (PEDS) research group. Both groups are open to everyone.
Current Graduate Students
I recruit talented students interested in networking, security and systems. I have had the privilege of advising two graduate students:
Zorigtbaatar Chuluundorj (PhD)
Yu Liu (PhD)
Past Students
The following students have previously worked with me and have since graduated along with their first position upon graduation:
Nicholas Brown (MS), MITRE Corporation
Anthony Chenard (MS), US Government
Evan Frenn (MS), Veracode Inc.
Douglas MacFarland (MS), US Government
Mohamed Najd (MS), Citrix Systems
Joshua Pritchett (MS), MITRE Corporation
Fredric Silberberg (MS), Microsoft, Inc.
Doran Smestad (MS), Carbon Black, Inc.
Curtis Taylor (PhD), Oak Ridge National Laboratory
InstructAssist
I am the author of the InstructAssist system that is gaining adoption at WPI as an alternative for the Blackboard course management system.
Cyber Security Competition Teams
I was the coach for the WPI Cyber Defense Competition team, an extra-curricular activity to help students learn more about cyber security issues. The team competed at the 2012 and 2013 Northeast Collegiate Cyber Defense Competition (NECCDC) events. In 2012, WPI placed 9th. In 2013, WPI placed third. In 2014, WPI again placed third.
A team from WPI participated in the 2013 MIT/LL Capture the Flag. Out of 23 teams, WPI placed 4th.
Cyber Security Club
For five years, I was the faculty advisor for the WPI Cyber Security Club, a student group that provides demonstrations, activities, and other events to help students learn both about security defense and offense. Students interested in joining the club should complete the ethical hacking agreement form. Once the form is completed, the club officers will be automatically notified of the new membership request and will add the requestor.