[Labs]
[Course Objectives]
[Schedule]
[Text]
[Project]
Appropriate Web Technologies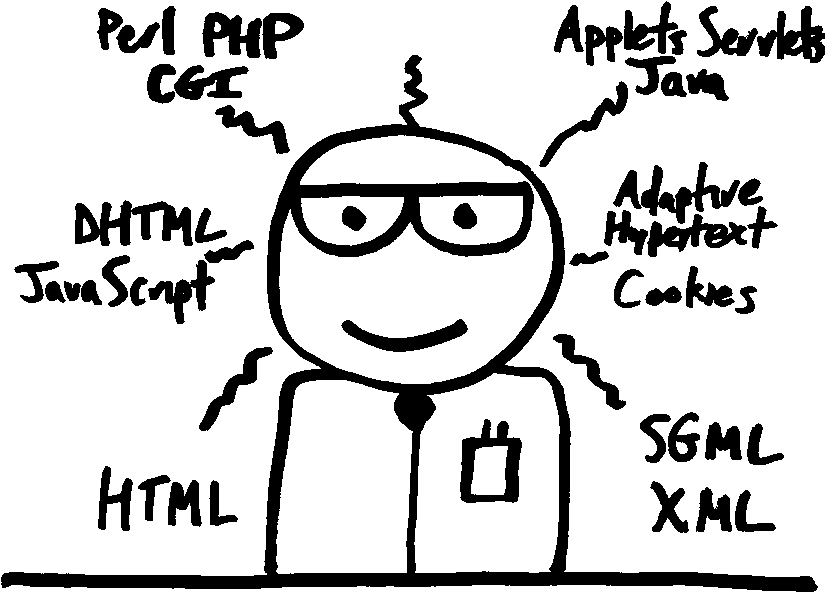 Welcome to the Summer 2009 Appropriate Web Technologies Course!

This course will consist of 9 (5 point) labs plus a project which will evolve during the 10 weeks. Each week there is a "quiz" which you should do to help prepare for the final (we will post solutions when they are all in)

LATE POLICY: Labs will be accepted one day late with a penalty of 1 point. After that, they will receive a 0. If you think you may be late, ask for an extension before the due date.

The project will be done in parts during the weeks of the course. Then you will put the finishing touches on it at the end (for the last 21 points). The end of the course is very busy!

The project may be done in groups, while some of the programming assignments are individual (they are identified).

Each lab has an associated assignment. Some questions must be done by yourself - they are marked INDIVIDUAL. Some relate to the project, and may be done with your project partner(s). In addition, as stated above, there is a self-quiz for all of the labs except Lab 0 and the last lab.

There is a final exam worth 20 points

HONESTY POLICY: Individual work MUST be individual. Group work is to be done by only that group. Copied work will receive a 0, and be reported to the administration.

WARNING: We are still working on the course, so if you want to work ahead, check with me that the Assignment is the final version.