IMGD 4000
The Final Games
The games below were developed using Unreal Engine 4 over a seven-week period by teams typically comprised of two technically oriented students from IMGD 4000 and two art-oriented student from IMGD 4500.
All downloads are compiled to work with Microsoft Windows (if opening the application/.exe results in the message "Windows protected your PC", click "More info" and then "Run anyway").
---
Savage Sam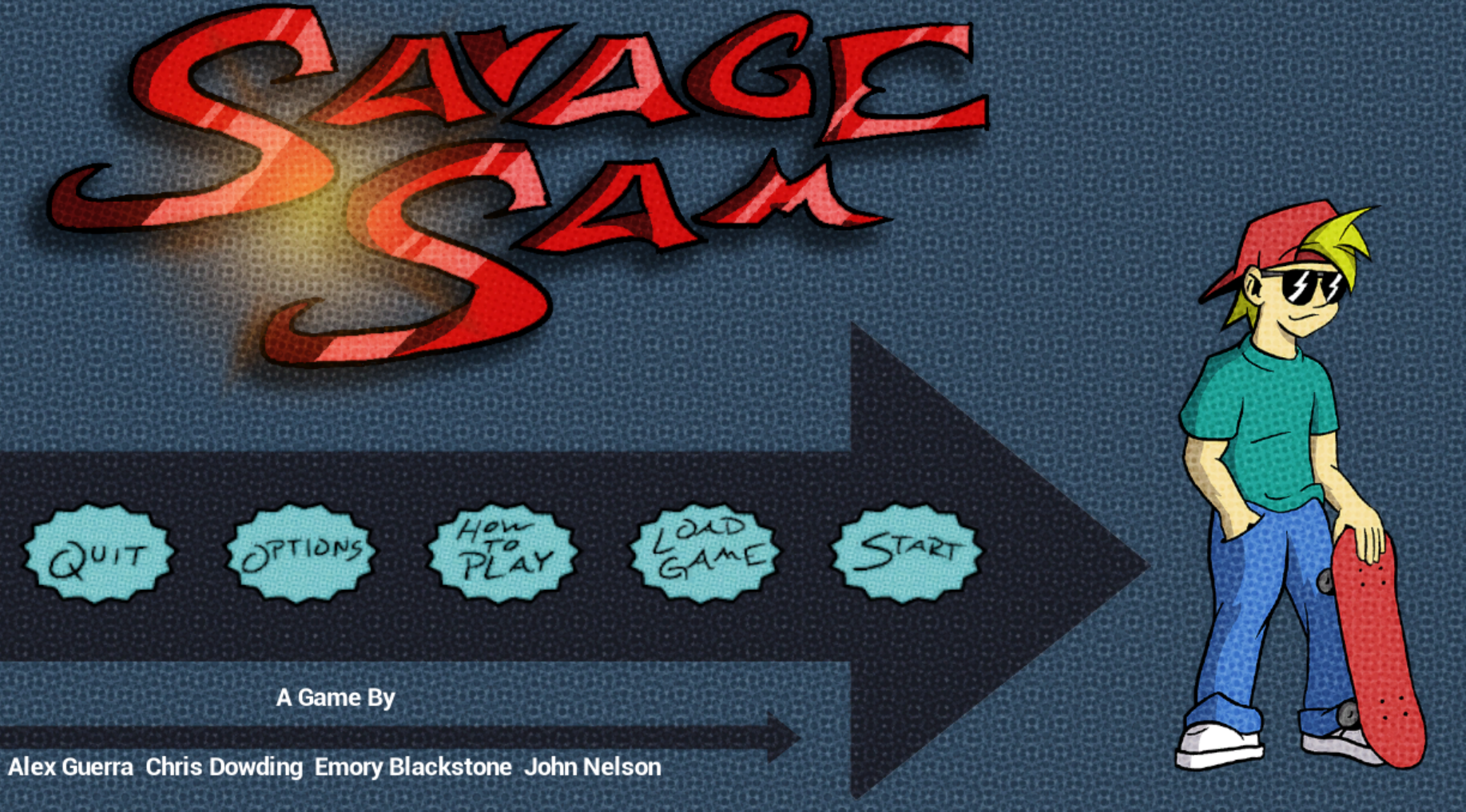 Team Savage

Tech: Alex Guerra and John Nelson
Art: Chris Dowding and Emory Blackstone

A side-scrolling action runner with a 80's "cool kid" style where you chase after your school bus before it leaves you behind and late for school. You win the game by dodging obstacles and getting power-ups to quickly reach your escaping school bus.
Don't be a Square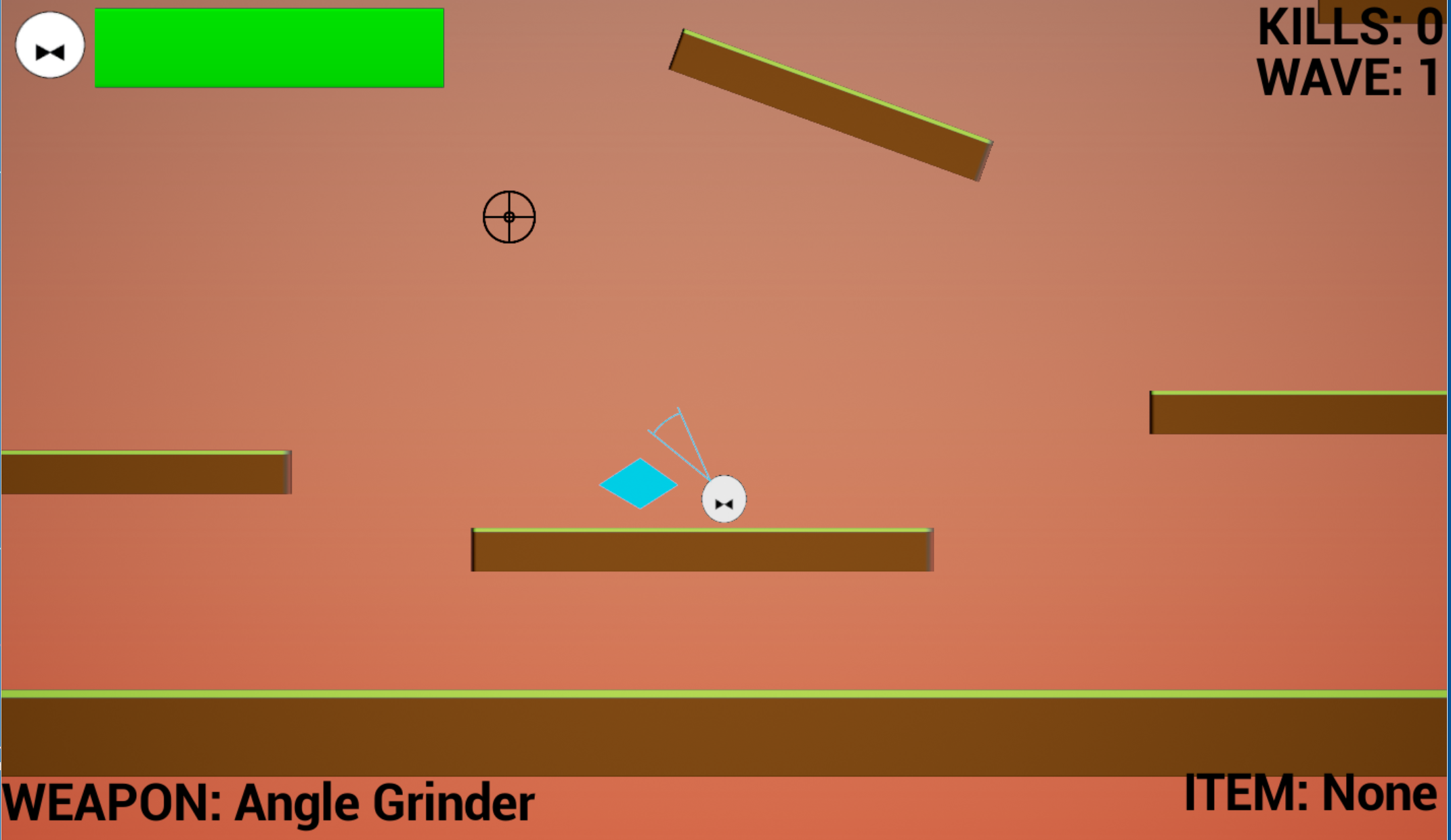 Duo

Tech: Joe Hill and Will Frick

A side-scrolling survival shooter game, akin to Metroid but in a set arena without any exploration. The player plays as a circle and spawns into a 2D arena, where they are attacked by enemies and can fight using different weapons on the map. Everything in the game is a simple geometric shape.
PsychoSombrero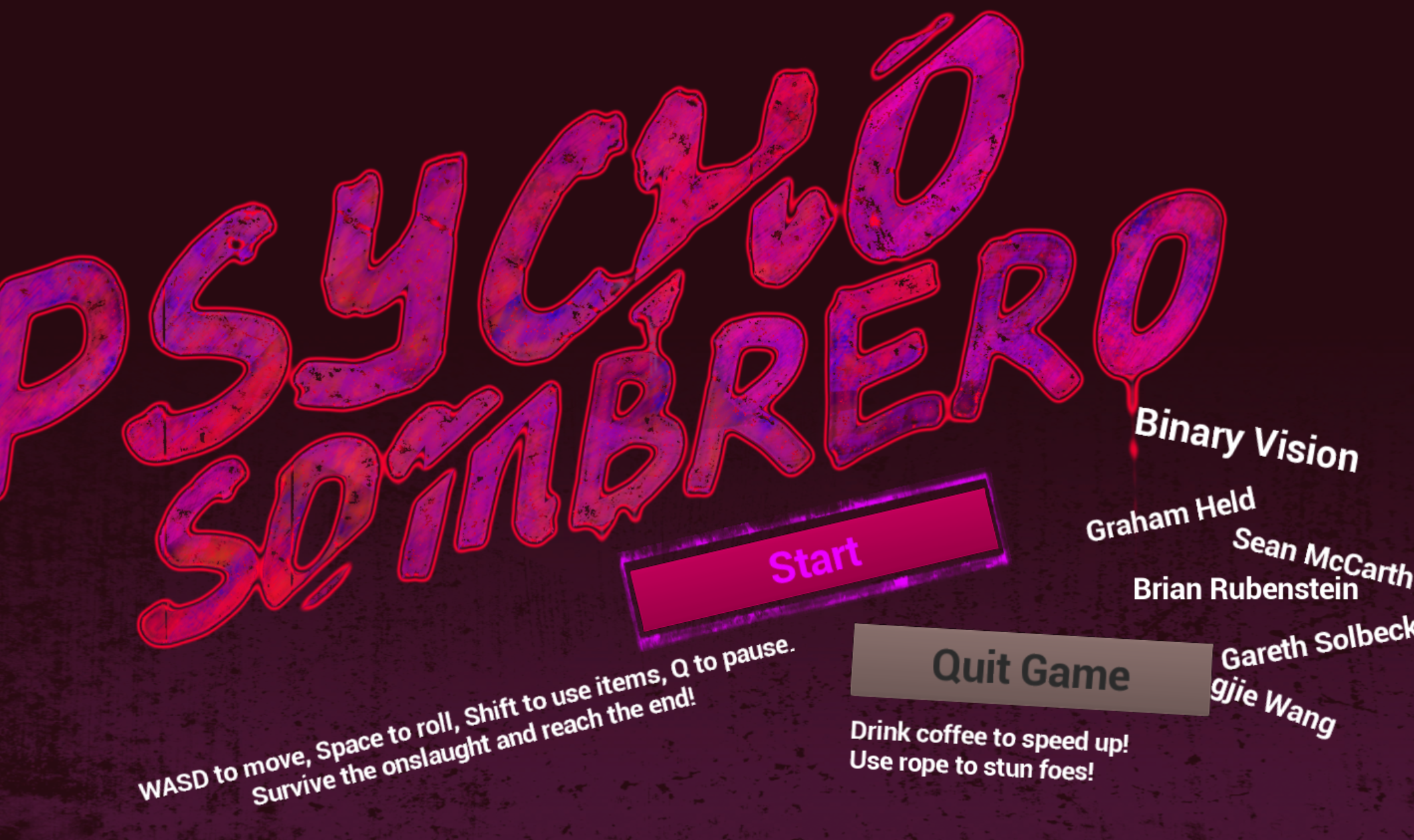 Binary Vision

Tech: Gareth Solbeck and Brian Rubenstein
Art: Graham Held, Sean McCarthy, and Dongjie Wang

PsychoSombrero is a fast-paced adrenaline-fueled thriller in which you must constantly keep moving in order to survive. You are caught between two worlds, one filled with paranoia and anxiety and the other filled with monstrous creatures and deadly perils.
Tinker Toy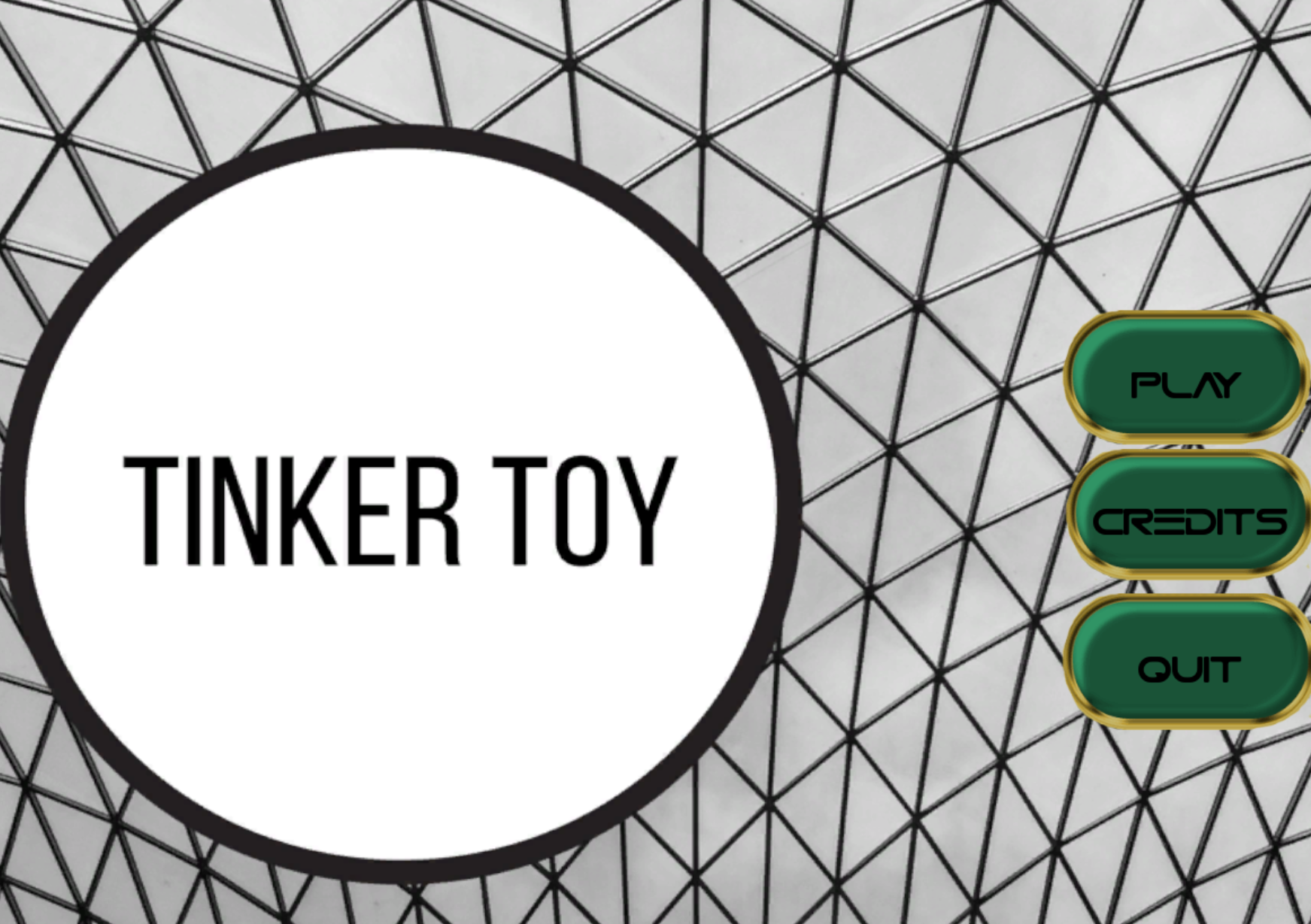 Long Turtle Samurai

Tech: Marco Duran and Ceren Savasan
Art: Matt Thompson and Stanley Weng

The game takes place in the lab of a mad scientist who has been obsessed with robotics, in the near future. The player is the small toy robot he created for his amusement, who decides to take on the evil robot he accidentally created who has taken its dear creator hostage.The objective of the player is to defeat other robots and confiscate their superior parts to attach to its own body to get strong enough to beat the evil robot. The player will face many adversary robots and use its combat abilities to beat them, and augment itself to get stronger.
Goodnight, Sweetheart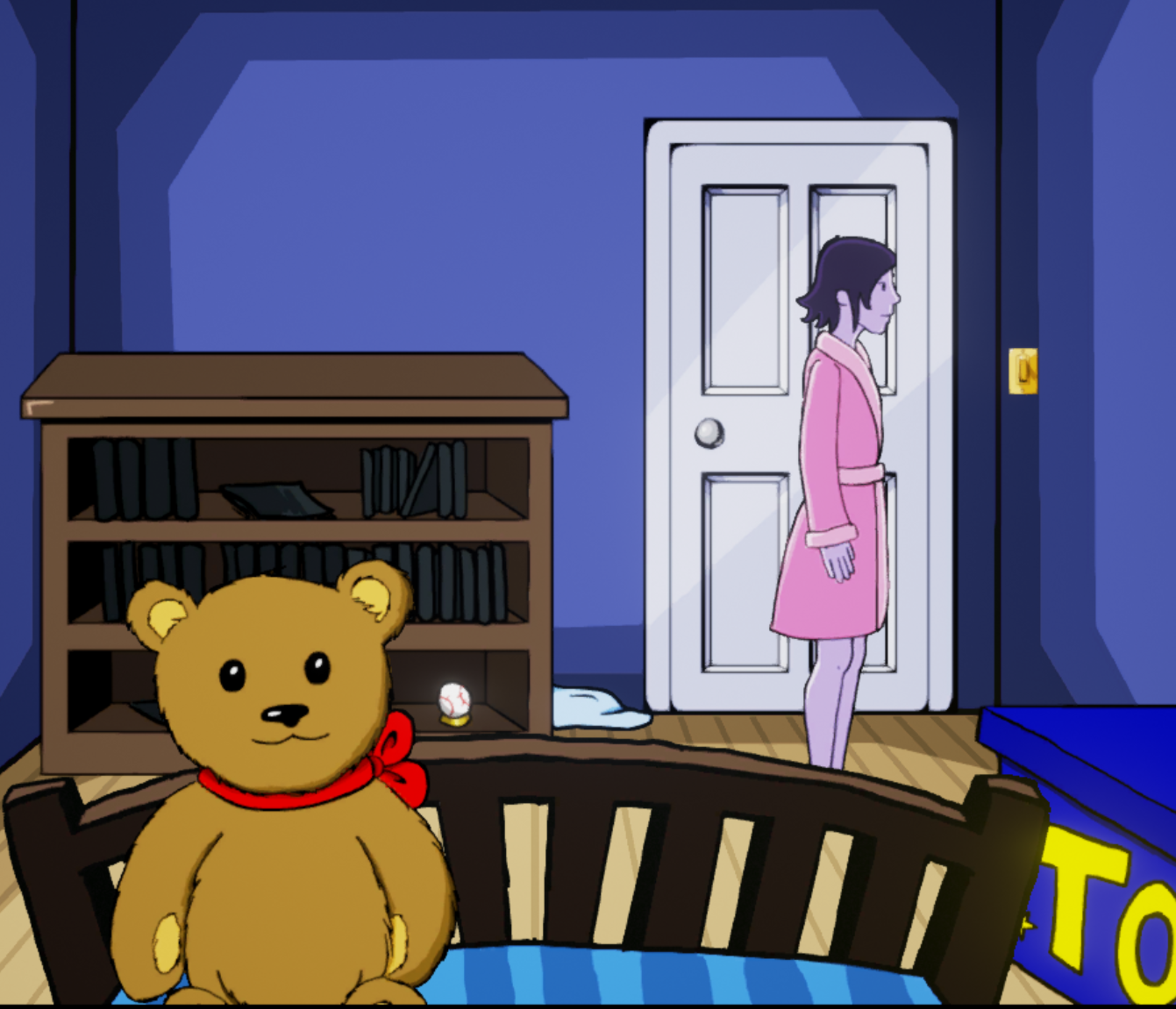 Interminable Games

Tech: Andrew Ray and Adam Myers
Art: Maeve McCluskey and Isabella Schiavone

Imagine: something is coming for you, and if it catches up to you, the world as you know it will cease to be. Goodnight, Sweetheart is a hidden object horror game that takes place inside a child's dream. The game explores the frailty of childhood innocence while keeping the player constantly on their toes.
Death Certificate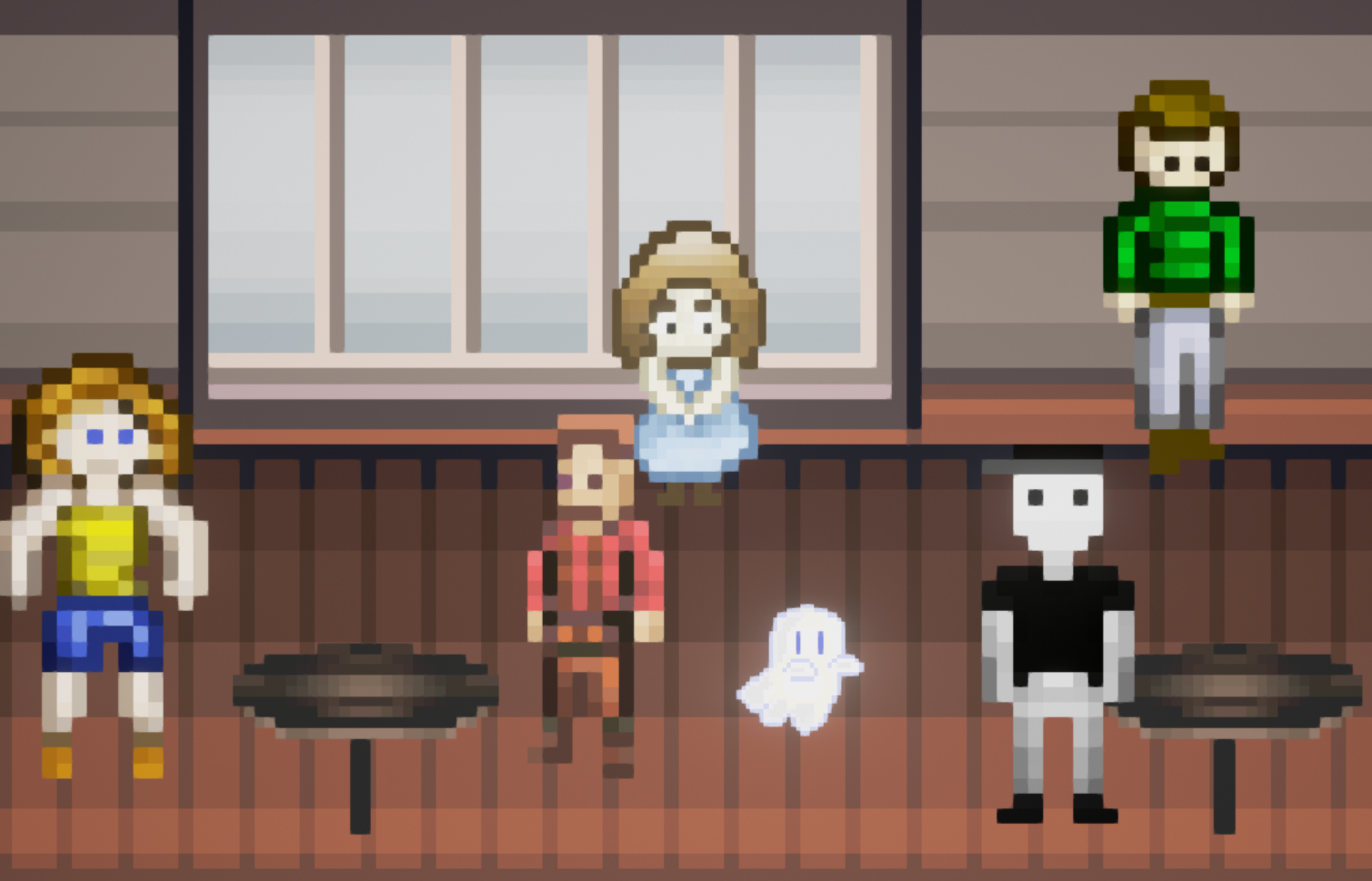 Team PEAK

Tech: Peter Salem and Keenan Gray
Art: Eric Benson and Aaron Segal

The player has recently died, and ended up in Purgatory. Someone misfiled their paperwork and the player has no memory of its previous life. In order to move on to the afterlife, the player must figure out who he/she was and how he/she died. Each level is a small vignette involving several characters. The player must explore these scenes and collect clues in order to identify who he/she was and the circumstances of his/her death.
Resonance Grove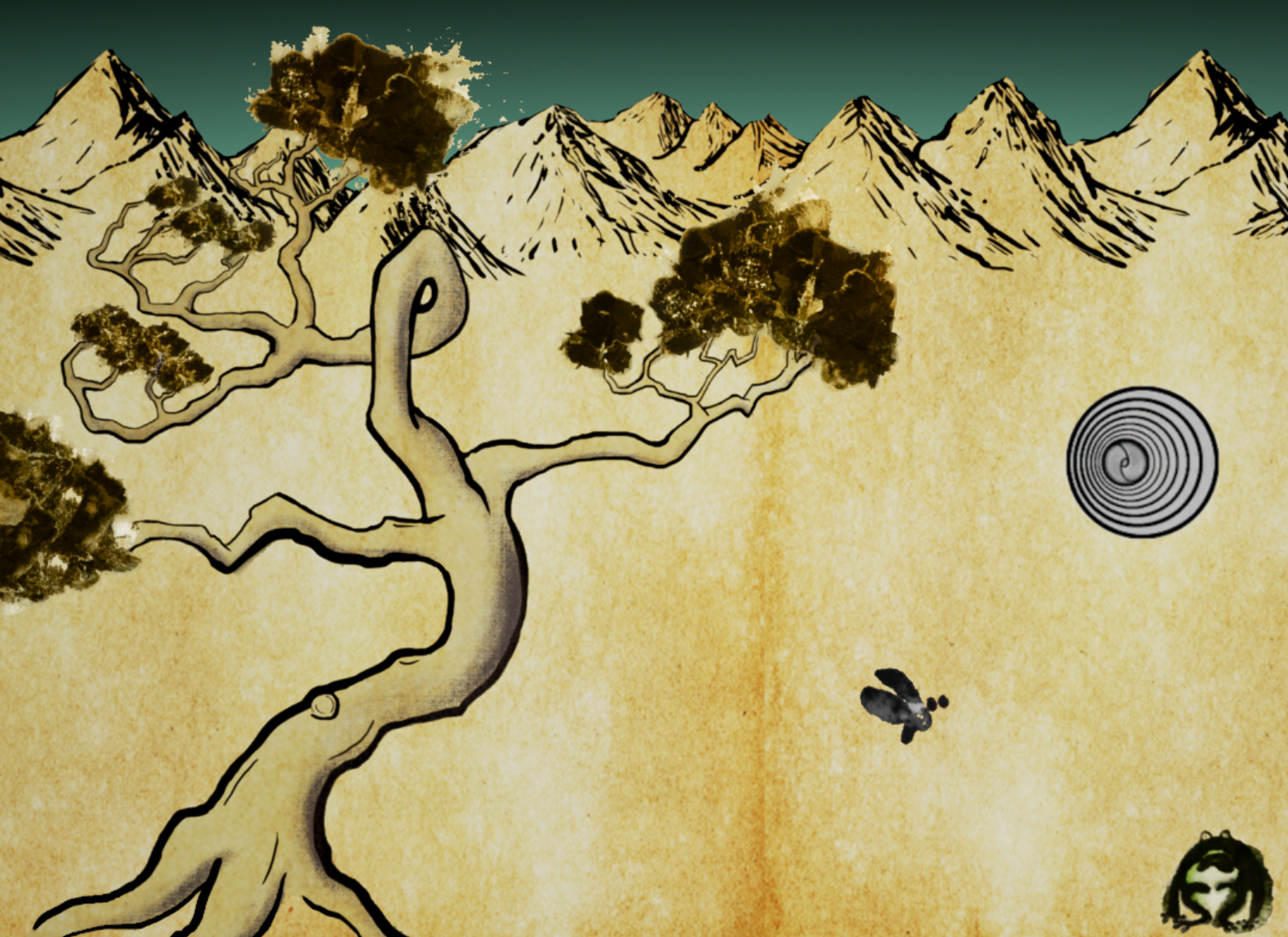 Psiaiga

Tech: August Beers and Richard Hayes
Art: Connor Mattson and Connor Thornberg

A Game Haiga is a 2D puzzle game for the PC in which players utilizes a frog's croak to generate visible sound waves of varying wavelengths. These sound waves are used to solve puzzles in an environment that expresses the feel of Matsuo Basho's famous frog haiku.
Icebreaker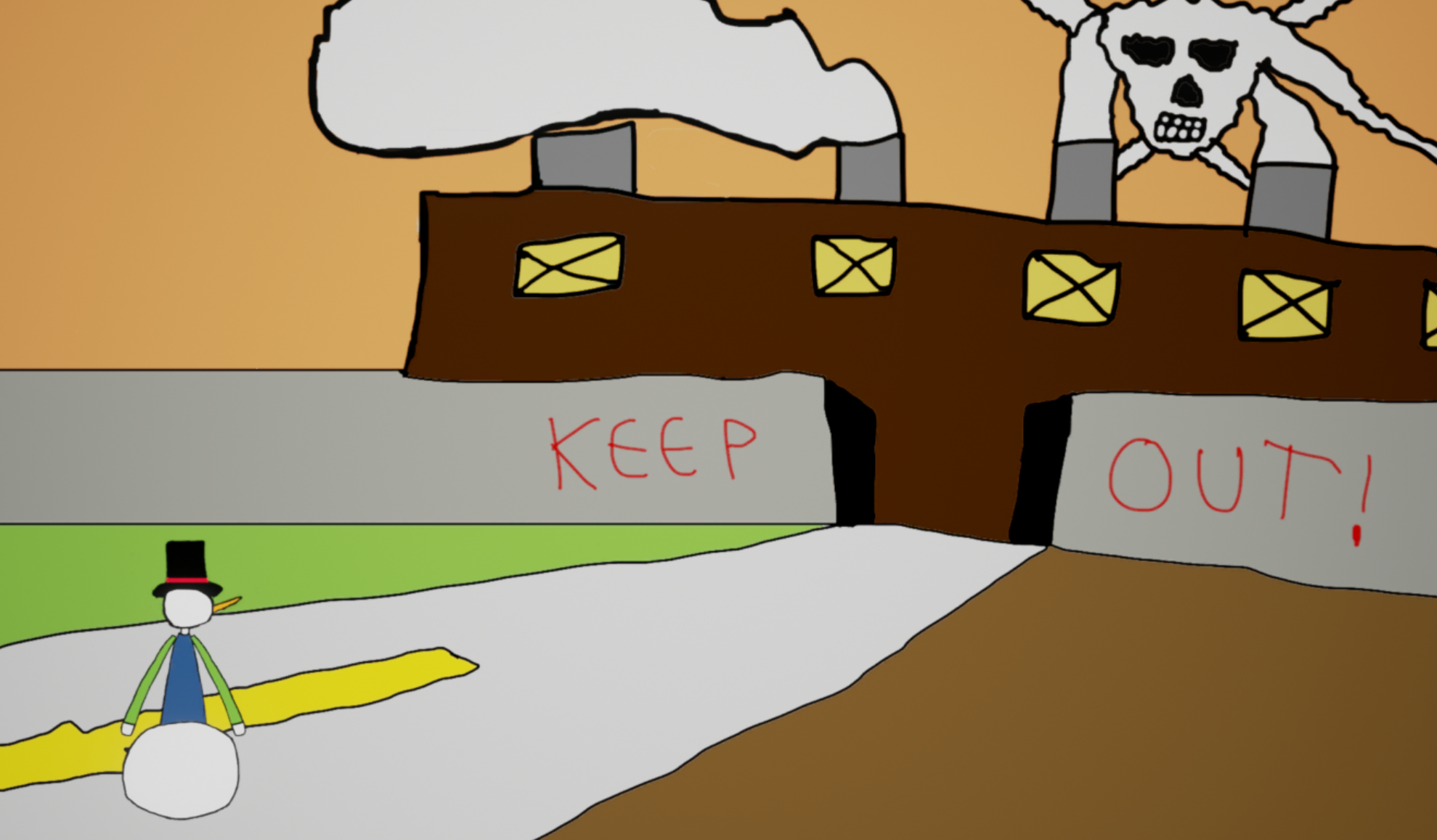 Icebreaker

Tech: Paul Orvis and Stephen Long
Art: Michel Sabbagh

You have ice powers and are auditioning for a superhero team. You have a three day trial period to prove yourself, and each level takes place in one of the three days. At the end of each level you are evaluated based on the time you take to reach the end of the level, the amount of collateral damage you caused, and how many enemies you defeat.
Sammie's Story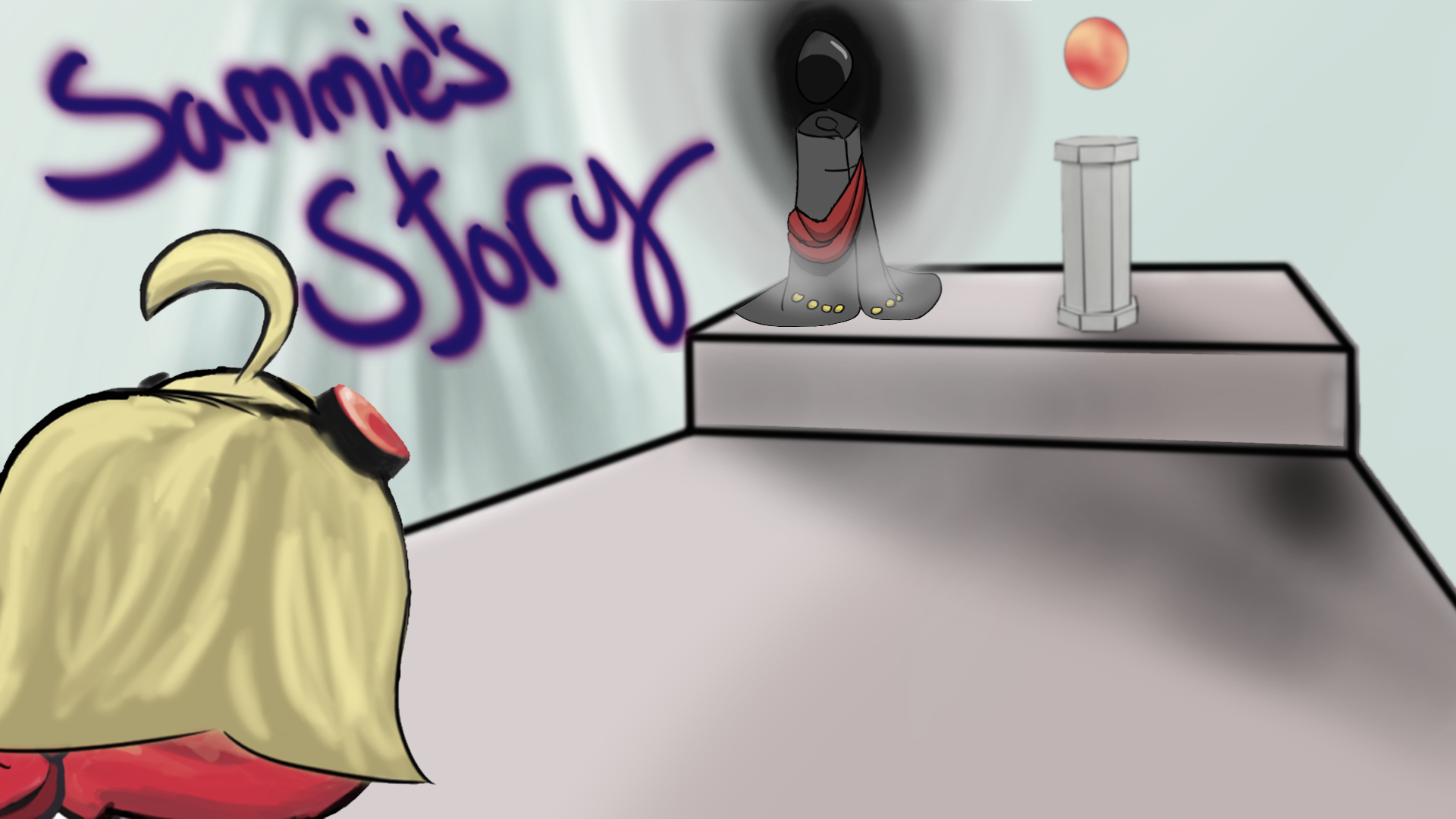 Flying Monkeys Studios

Tech: Thomas Meehan
Art: Sienna McDowell and Rosemary Lindsay

Sammie's Story is a steampunk isometric turn-based action game about a girl exploring her home and her imagination. She is led by her imaginary friend "Zippers" as she makes her way through hordes of mechanical pests to reach the safe place in her attic.
Snow Angel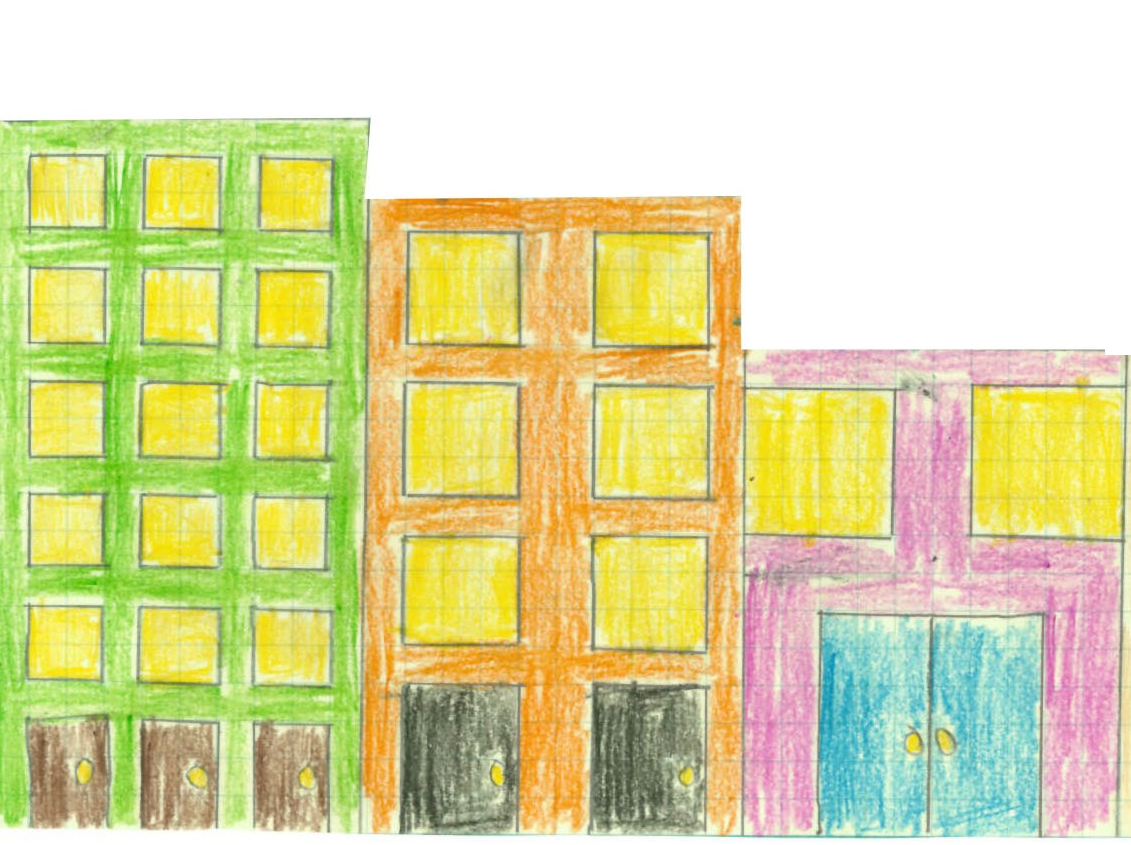 Solo

Art: Sean Welch

In Snow Angel, you play as an aspiring amateur superhero that has to audition for the superhero team Halcyon. You must prove yourself over the course of a three-day-weekend. The first day test traversal as you navigate rooftops populated by training robots, the second day tests your ability to handle alien/inhuman threats such as giant monsters, and the final day is a baptism by fire against a supervillain.
---
Return to the IMGD 4000 Home Page
Send all questions to the staff mailing list (imgd4000-staff at cs.wpi.edu).