IMGD 3000
The Final Games
All downloads are compiled to work with Microsoft Windows (unless otherwise noted).
To play:
Download the zip file.
Extract the included folder.
Navigate down the folder to the executable (e.g., game.exe).
Double-click the executable.
If a window pops up with "The publisher cannot be verified. Are you sure you want to run?" (or something similar), click "Run".
Play game!
LaZerDragon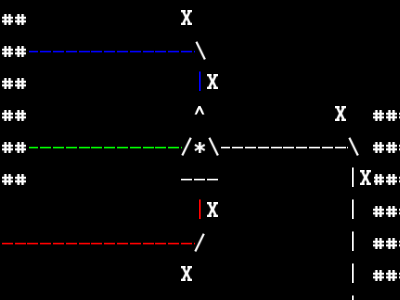 Andrew Ray
Gareth Solbeck
LaZerDragon is an atmospheric puzzle game in which the player guides colored lasers to their receivers. To do this, they are given mirrors, lenses, and prisms, which can split, combine and redirect these lasers. To complete a level, all receivers must be activated by lasers of matching colors. The game includes 9 levels, which could be easily expanded on with the existing level format.
Defense of the ASCII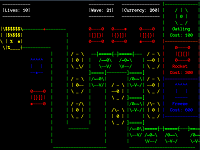 Devon Coleman
Matthew Micciolo
Defense of the ASCII is a classic real time strategy Tower Defense game in all ASCII characters. The game works similarly to a standard tower defense game. Waves of enemies are spawned and try to attack the ASCII treasure, following a given path. If an enemy hits the ASCII treasure you will lose one life (start with 10). You can place towers (providing you have enough currency) from a selection menu to try and defend against the enemies. Each kill will net you a small amount of currency, but you'll need to be spending it as fast as you make it because enemies will grow stronger over time.
Pheia Wars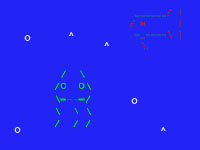 LilyAnne Lewis
Greg Port
Pheia Wars is a real-time strategy game involving two underwater cities sending units down several lanes to attack each other. Each city gets several types of units at its disposal with a particular resource cost. Resources accumulate as time progresses that can be used to buy more units or upgrades. When units reach the other city, they deal damage to it. The player wins when the opposing city's health is depleted to zero.
Pheia Wars can be played either alone against an AI or with a buddy you secretly want to destroy.
IHOP Simulator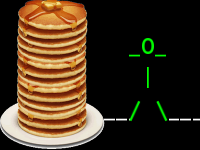 Download
Andrew Busch
Yahel Nachum
The game is thematically similar to pacman, but with additional challenges. Rather than picking up dots, the player's goal is to stack "pancakes." The player must stack pancakes while avoiding deadly enemies around you. Navigate the map, open doors to locked areas, and gain power ups to defeat the enemies. Play through all of the 3 levels included in the game. Once all the pancakes are stacked, you move onto the next level. The goal is to keep moving as long as you can. You only get 3 lives, and so use them well to get the high score.
Punch Bowl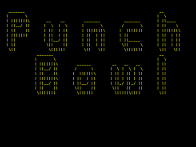 Keenan Gray
Lambert Wang
In this game, two to four players face off in an arena. The objective is for one player to knock the other out of the arena. As the players fight, they build up a damage counter. The higher a character's damage, the farther they are thrown when they get hit. Players have a certain number of lives. Eliminate your opponents by knocking them out of the map. Last man standing wins. There are three stages with unique layouts and four different characters. Each character has attacks with different strengths, making character selection an important part of any fight.
Run / Run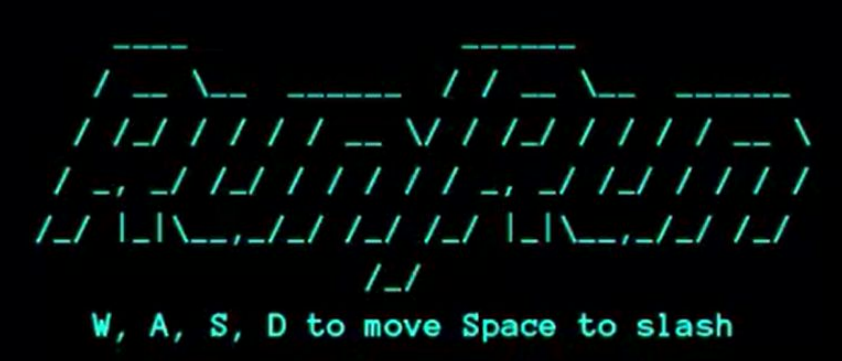 Will Craft
Paul Raynes
Run/Run is a survival platformer with randomly generated terrain and enemies. The goal of the game is to survive as long as possible, and to kill enemies to get as many points as possible. The player has a sword which he can use to kill the enemies and has to focus on not falling to death because the platforms below him are constantly moving. As the game goes on more enemies will spawn, and platforms will be destroyed more often. Certain point thresholds will also take the difficulty up a notch, making the game significantly harder.
Haunted Space: Blast Off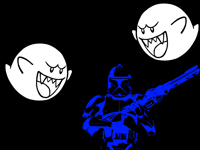 Jacob Link
Jonas McGowan-Martin
After crash landing on an unknown planet and discovering it is infested with ghosts, you must keep your wits about you as you fight off the horde of angry spirits! Use the WASD keys and your mouse to move and shoot at the attacking specters. As you slay ghosts with your trusty space revolver, they have a chance to drop better weapons and extra lives. Navigate around the world littered with spooky foliage and scary ruins and whatever you do, don't let the ghosts catch you! Can you make it off Planet Spook alive?
Squill Squisher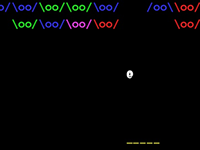 Thomas Meehan
Paul Orvis
Squill Squisher is a high-energy action game where players bounce a singular projectile around the arena in an attempt to destroy the members of an invading alien race known as "Squills". As players progress enemies get tougher and the game moves faster, but a well-placed power up can turn the tide. Technical highlights of the game include advanced collision physics on the projectile, which enables fast yet realistic and predictable movement of the projectile as it bounces around the arena and destroys enemies. The game also features extensive audio with various sound effects.
Sepulcher Skulker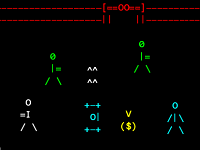 Ethan Coeytaux
Jonathan Sawin
Sepulcher Skulker is rogue-like dungeon crawler with a focus on stealth. Each level is randomly generated, so no two runs are ever the same. Traverse rooms filled with enemies and treacherous traps, either sneaking by or fighting your way through for extra points. Raise your attack and defense as you go to make yourself more powerful against enemies. Explore rooms to gain more items, but be wary – once you die it's game over. Find the ladder to descend even deeper underground, where you'll encounter new dangers, but the rewards will be greater.
Blades of the High Seas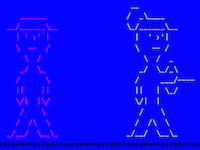 Download (Mac OS)
Brian Rubenstein
Ezra Davis
You and a friend can be pirates fighting their way through a ship to sweet loot! Swing your cutlass or shoot your revolver. Progress through multiple rooms of increasing difficulty as you fight your way to the treasure.
The Tank Heard Around the World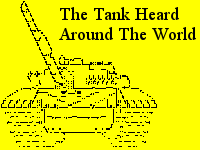 Alex Guerra
John Nelson
Down with the Man, free love and tanks for all! You and friend play as two American soldiers reformed by the free love movement and fed up with the Vietnam War. They joyride a tank from their military base to take on the world leaders of the 60s and bring peace and love through an explosive show of willpower and firepower. The game can be played cooperatively, where one player controls the tank's movement and main cannon, while the other player controls the rotary machine gun turret. One player can also take on both controls at once if he so desires. The main characters drive their tank through three stages, each one populated with enemies and obstacles. The three stages are Vietnam, Russia, and The United States of America. The stage scrolls from top to bottom at a set speed while the player moves in each cardinal direction to aim at enemies and dodge incoming projectiles. At the end of each stage is a boss in the form of a world leader that must be defeated to progress to the next stage. Once the stage is complete, the player's score for that level is posted to a high score page accessible from the main menu.
Rock Lives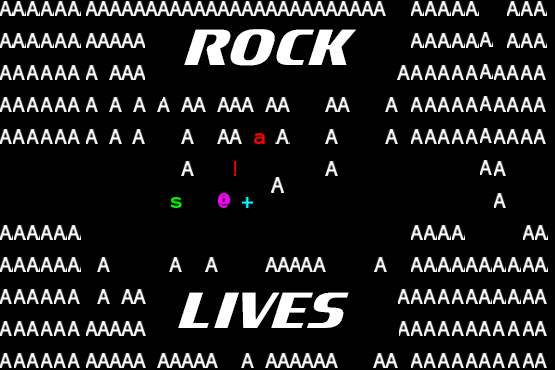 August Beers
Marco Duran
Richard Hayes
Rock Lives is a survival game in which you control a character known as "The Wanderer". As this character, you must defeat a horde of monsters while traveling through a rocky pass. The world is made of an array of monsters, items that empower the wanderer, and environment tiles. Along the way, the player will be able to find new weapons and armor to make the wanderer stronger. The goal of this game is to survive and level up as long as possible until the player is defeated in battle by one of the monsters or starves to death.
---
Return to the IMGD 3000 Home Page
Send all questions to the staff mailing list (imgd3000-staff at cs.wpi.edu).