April 2016: 2nd Edition
Creating robust software requires the use of efficient algorithms, but programmers seldom think about them until a problem occurs. This updated edition of Algorithms in a Nutshell describes a large number of existing algorithms for solving a variety of problems, and helps you select and implement the right algorithm for your needs.with just enough math to let you understand and analyze algorithm performance. More...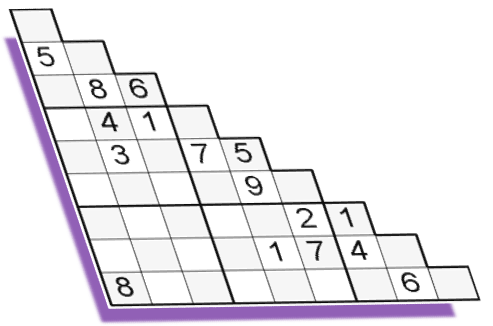 As with Sudoku, you must ensure no digit is repeated within a row, column or one of the three 3x3 larger squares.

Now, however, the diagonal matters.

No digit can be repeated along any diagonal and no digit can be repeated in the three large triangle regions or three 3x3 square regions enclosed with thick borders.

Puzzles available online and there are books available.