A lot of time was spent in working with waves. From the beginning I expected I would use bump mapping to achieve the wave effect. I extened the ray tracer by adding both bump mapping and normal mapping. I attempted to use Fractal Brownian Motion (FBm) to generate a procedural texture for waves. I ran into issues with this when bumps did not mimic waves. They were either too tight or too loose. I eventually gave up on this and used a bump map image.
I did run across a paper describing the conversion of white noise to the frequence domain using a Forier Transform and applying physical wave models to mode the frequencies. Converting the frequencies back into the spatial domain and bump mapping those. It's not a procedural solution; however, it is supposed to tile nicely over large surfaces. Unfortunately there was no time to research this more.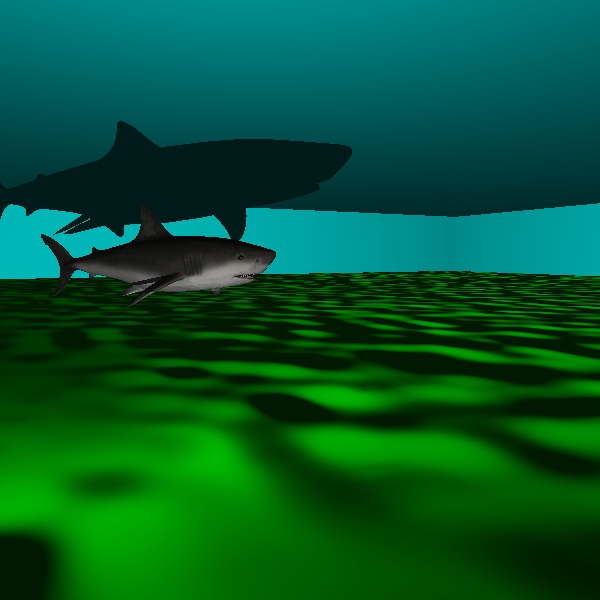 This bumpy surface was crated using FBm on a very wide field. The gain was .8 and the lacunarity was 7.5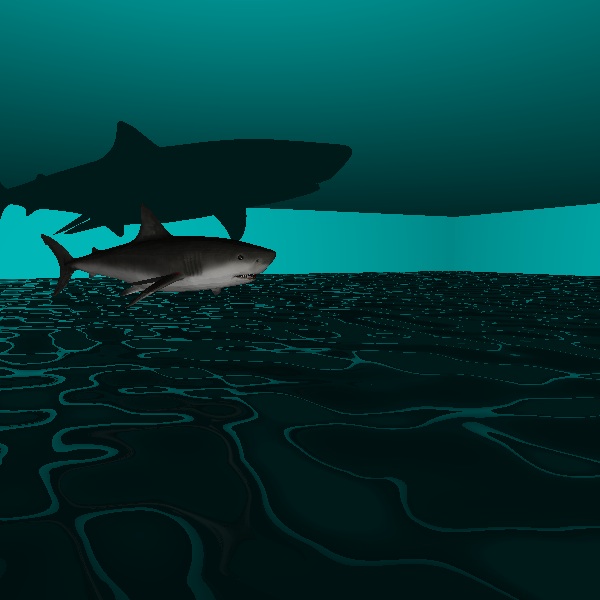 This is the same surface as above but with a dielectric material.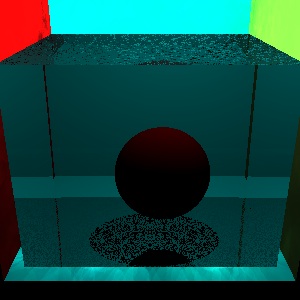 Again this bumpy were created by FBm bump mapping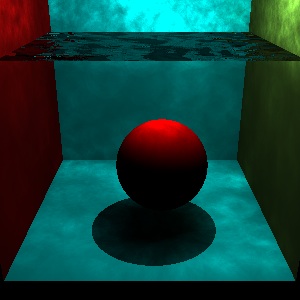 These waves were created by bump mapping an image.