Blooper 1: Dynamic Menus
From GUI Bloopers, by Jeff Johnson (Morgan Kaufman Publishers, 2000). Used without permission.
Only commands that are applicable to the selected object are shown. Is this a good idea? It would seem so, as it reduces the complexity of a menu. Below is an application where the edit menu appears different based on the object selected.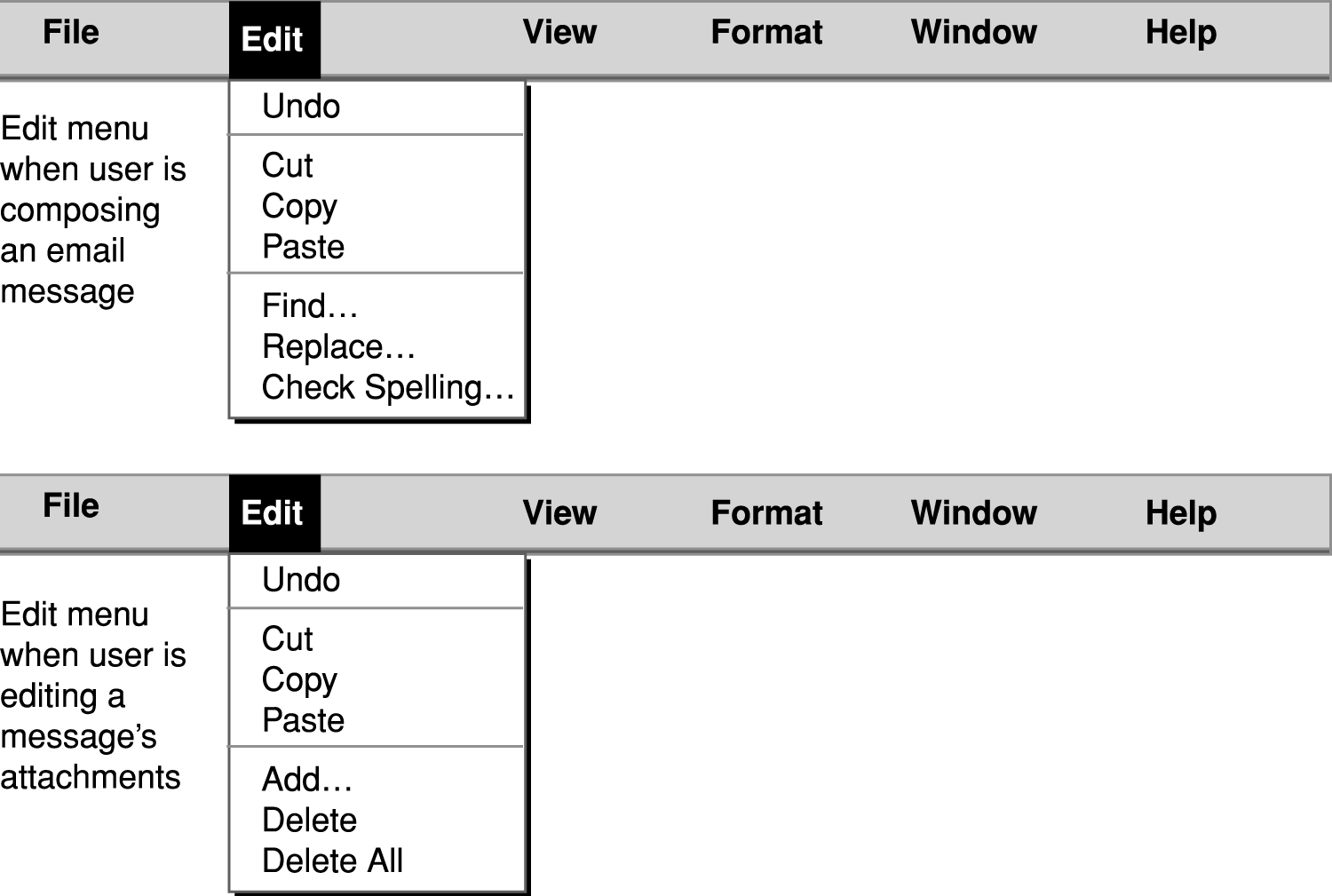 What is wrong with this?
inconsistent
confusing
hard to learn where commands are located
The solution
Here is another approach: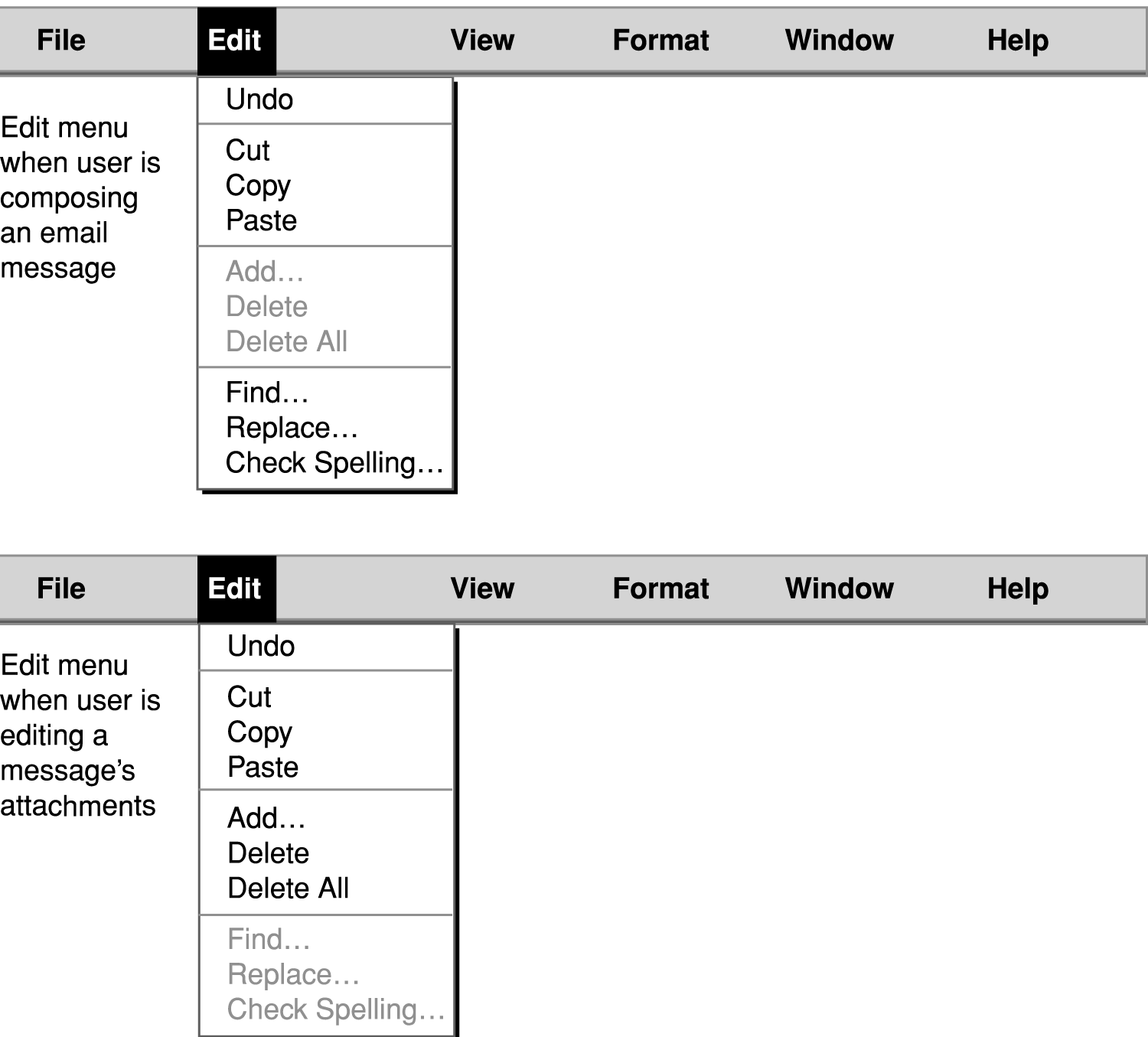 What's right?
menus are consistent
can recognize commands as applicable and not applicable
---